Performance Training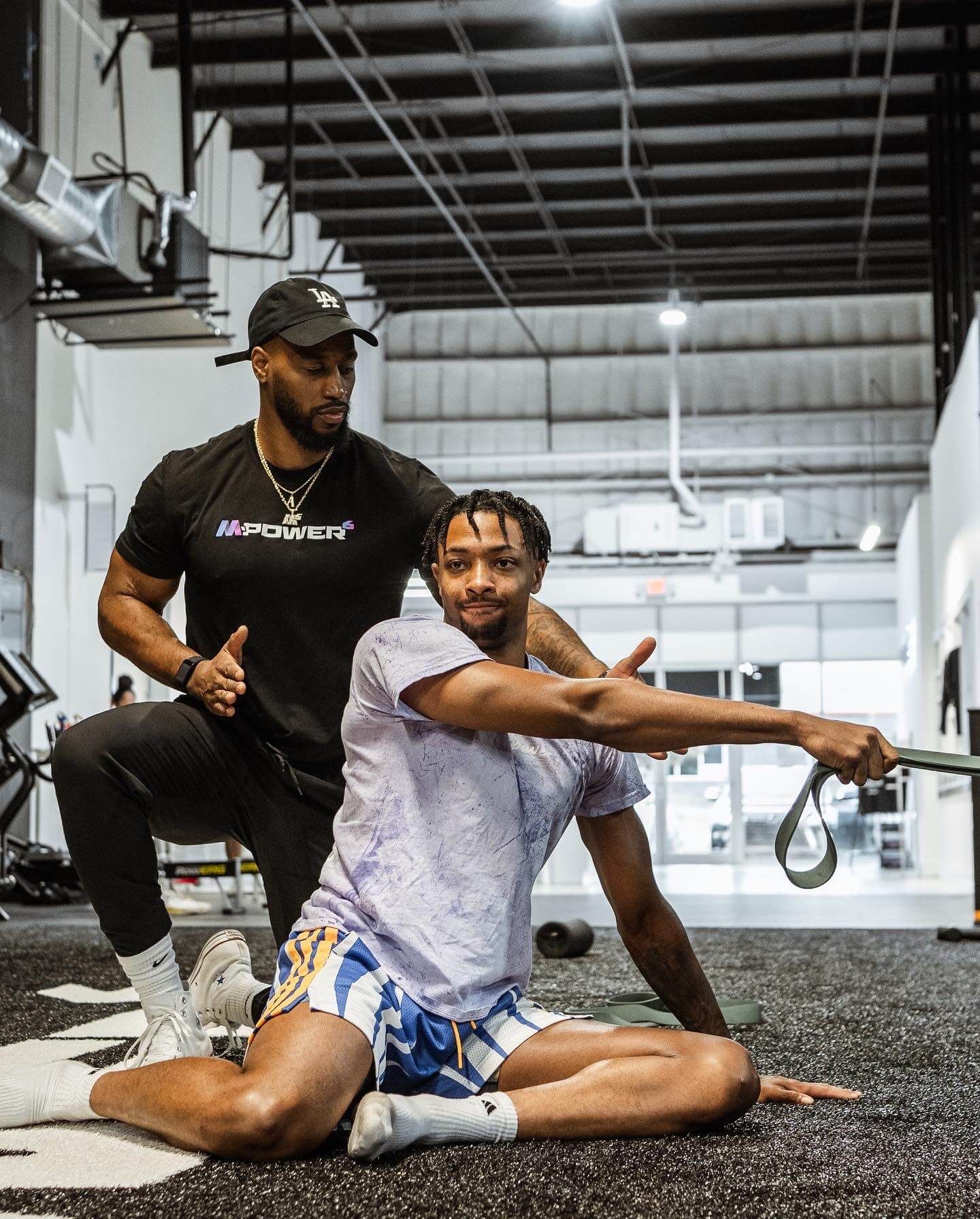 Performing at the highest level requires all facets of athleticism and competition to be developed and conditioned to their greatest potential. From the initial breakdown, through the stages of an athlete's training and subsequent evolution, M6 Performance exercises a scientific approach that centralizes a thorough evaluation, analysis, and development process of our athletes. Thus, providing an accurate and reliable collection of personal data to formulate a training regimen that maximizes potential with consistent progression in all areas of focus:
Stability & Proprioception
Speed & Agility
Endurance Strength
Power
Max Strength & Power
Joint Mobility & Flexibility
SAQ Development
Biomechanical Efficiency
Mentality & Mindset
---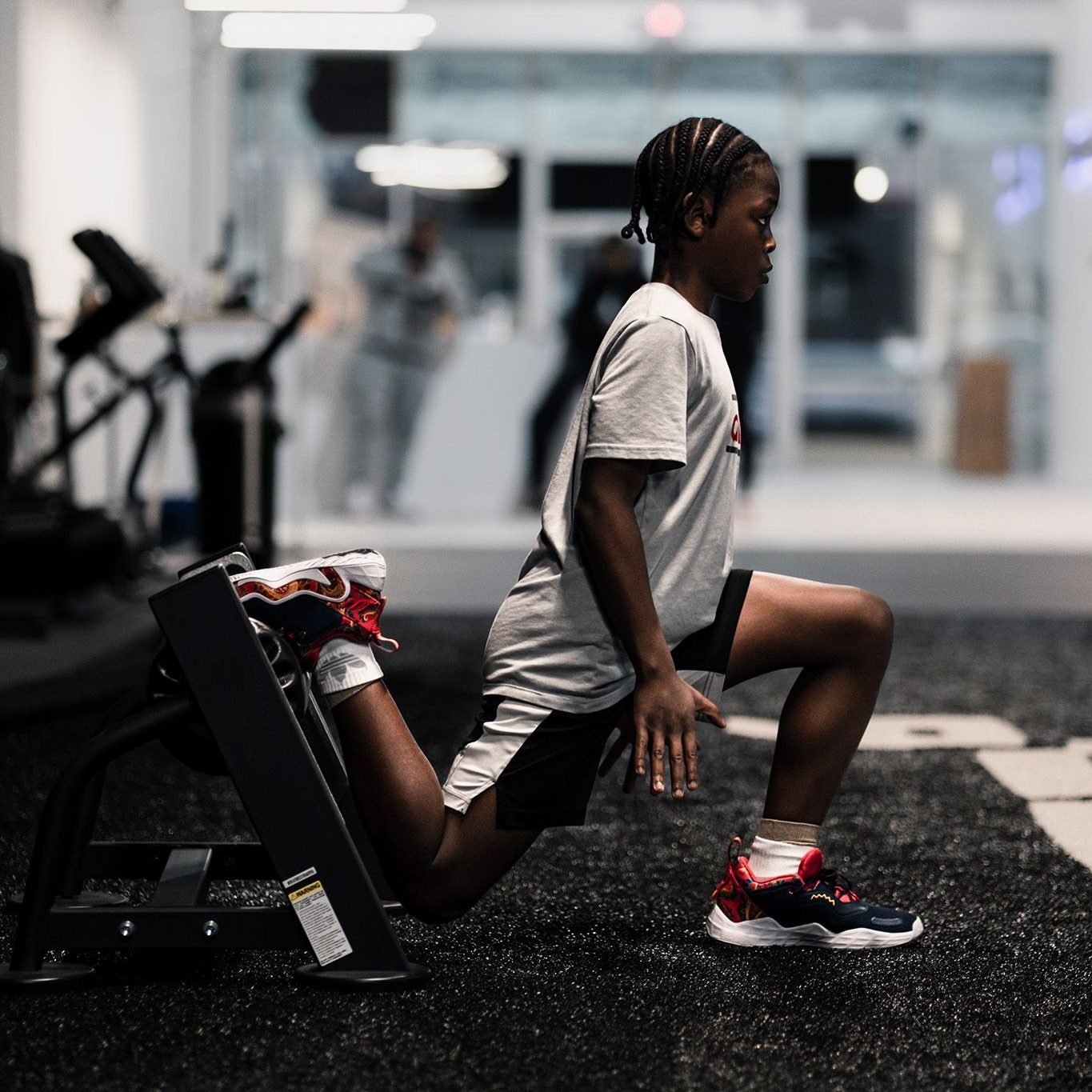 One-on-One Performance Training
One-on-One training is designed for individuals looking to optimize their performance in sport. We use specific measurables to identify weaknesses and increase performance. We analyze the biomechanics of human movement and develop programs that set the foundation for continued success throughout an athlete's career.
---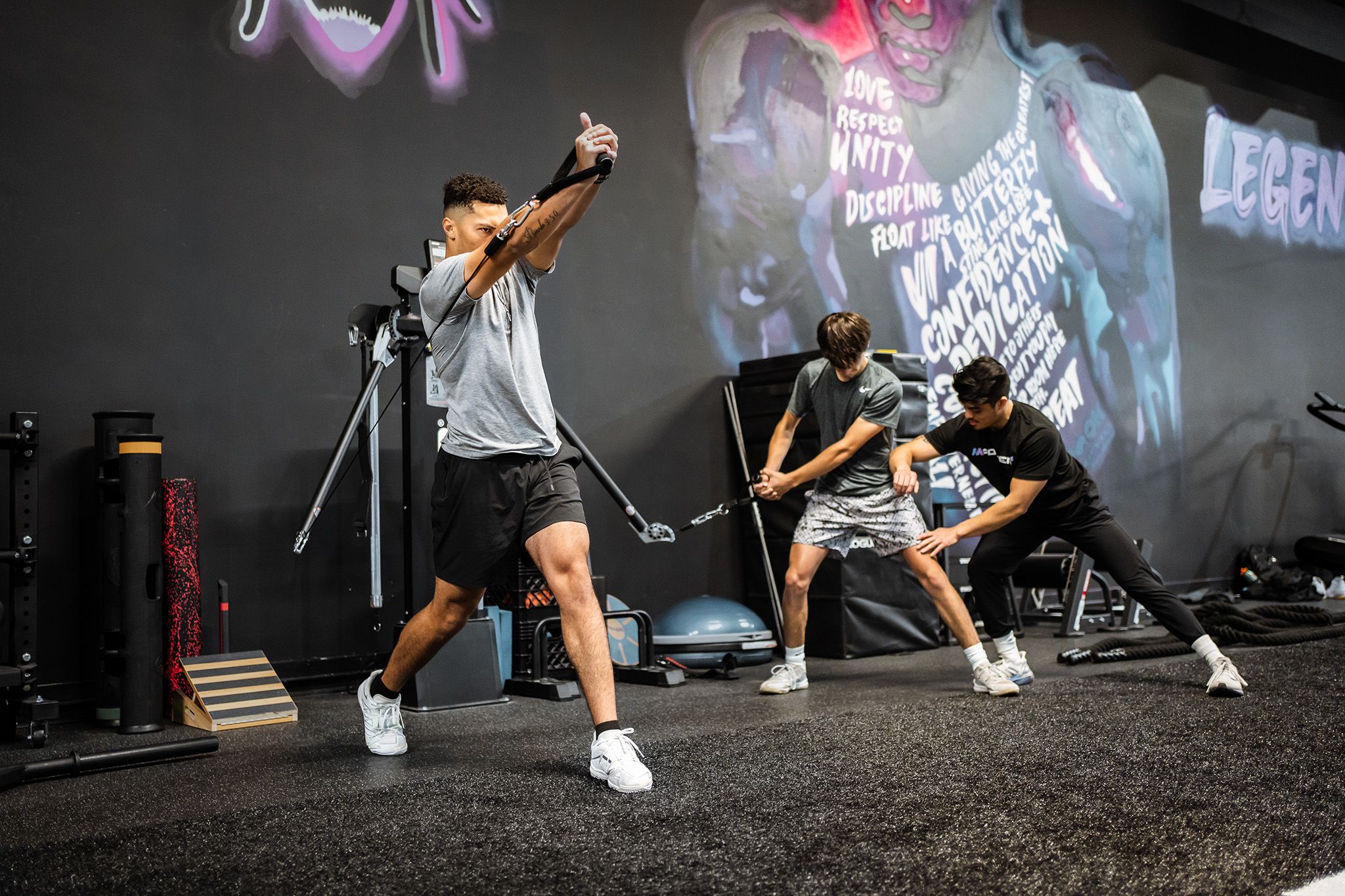 Semi-Private Training
In our Semi-Private performance training program, we place individual athletes with similar physical builds and skill sets, together to competitively drive one another to maximize performance. We keep our groups small so that technique remains a focal point and improvement is consistent. You will receive the same quality training as individual performance training, but with the added benefit of other athletes to push you further.
---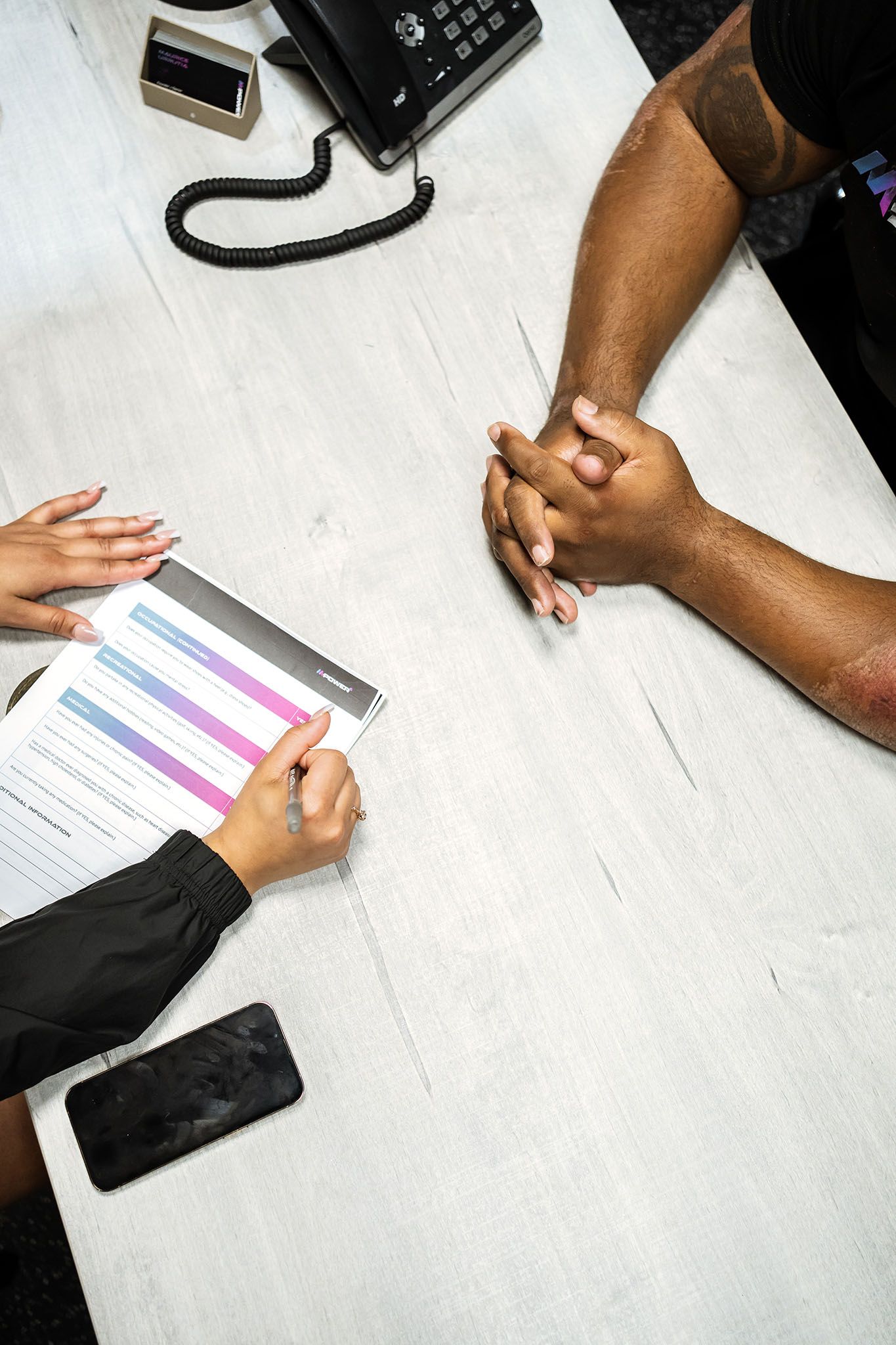 The Assessment Process
The M6 training staff guide clients through our 3-step process as a means of mapping a personalized plan constituted of the individual's goals and specific training criteria:
Initial Consultation
A presented opportunity to familiarize and immerse in the MPower6 culture and atmosphere. Beginning with an initial meet and greet with our training staff and coaches, potential clients are briefly taken through a tour of our gym facilities:
Par-Q
We require each client to complete a written Par-Q document regarding personal nutrition, medical history, and activity level. An integral step of the evaluation process to determine the physical capability and preparedness of our clients. Allowing our coaches an initial opportunity to better understand and familiarize themselves with our athletes before proceeding with program development.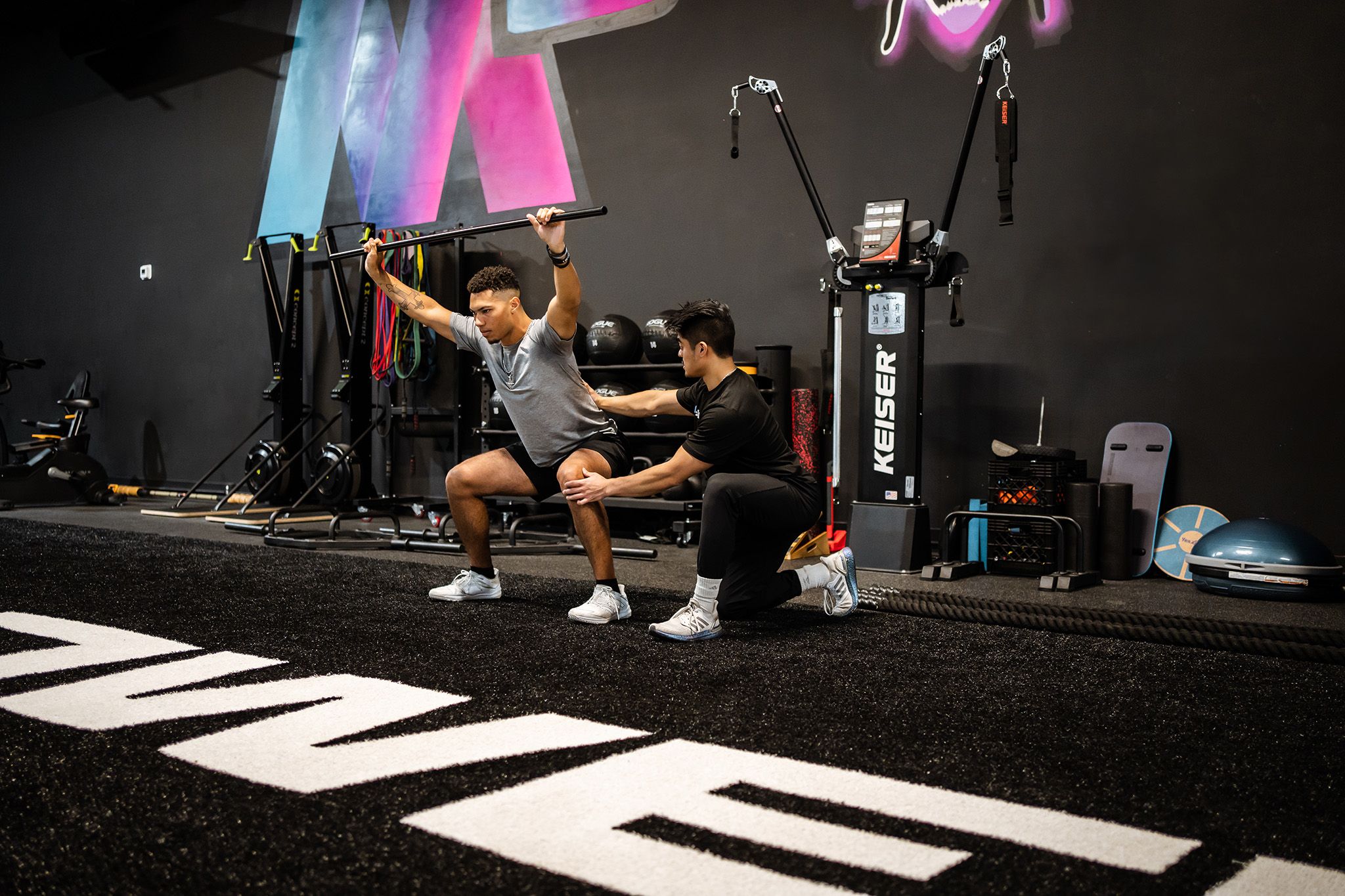 Assessment & Testing
The testing phase is a critical step following the Par-Q including additional prior evaluation and is crucial to the training process. In succession to the criteria and quantitative data recorded through further assessment and evaluation, a personalized training regimen is put into development. One that is unique to the athlete's respective performance goals and related needs utilizing a blend of observations and the measured statistics accrued by educated coaches. As we say, "If it can't be measured it can't be improved".
Finalizing the assessment process, our coaches evaluate the individual's athletic capabilities, limitations, and potentialities throughout our 6-test Athletic Performance Testing Assessment Series (APTAS):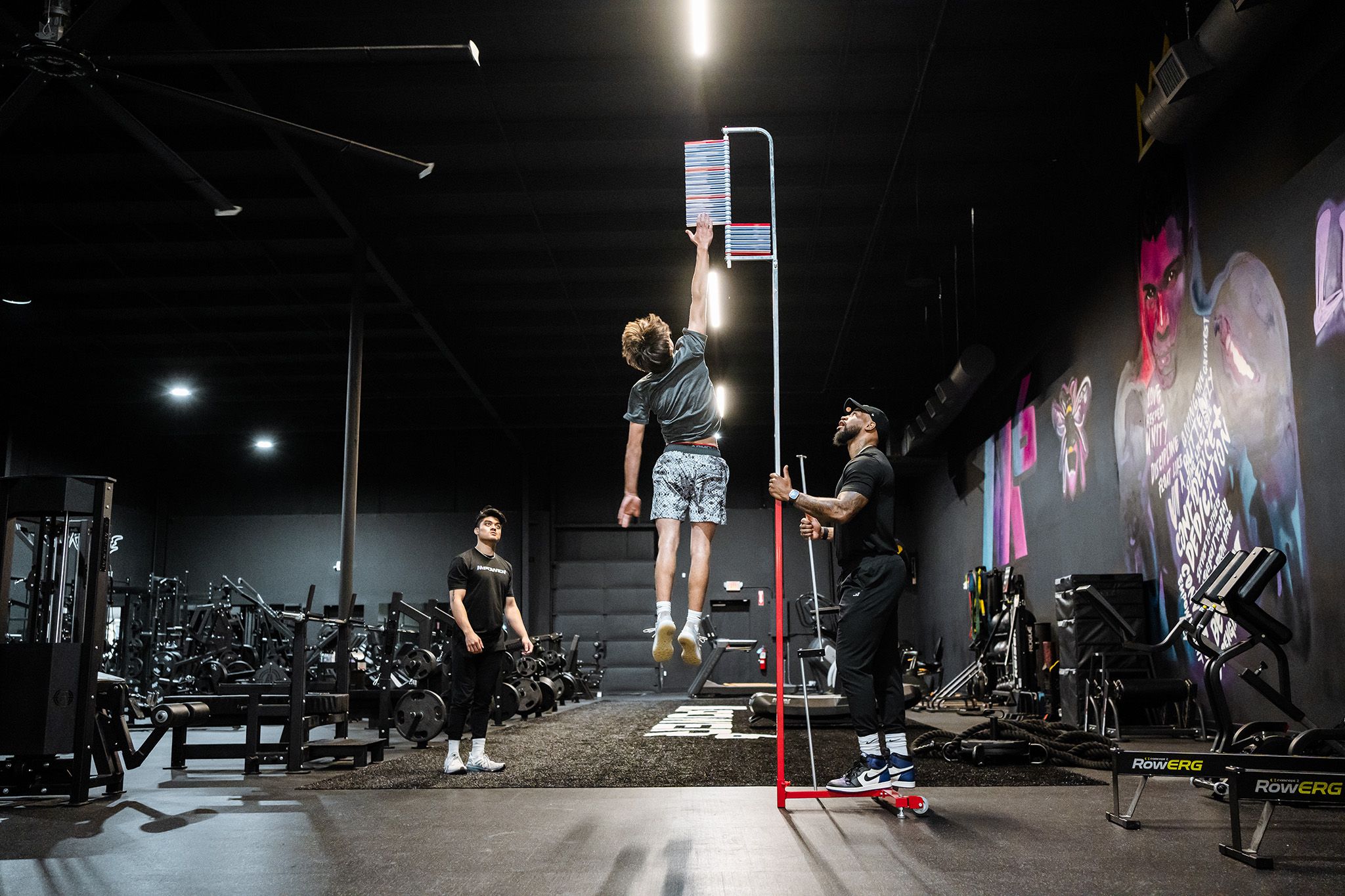 Flexibility Testing (Flexibility & Joint Mobility)
Sit & Reach Test
Vertical Testing (Power & Force Production)
Stationary Vertical Jump, Approach Vertical Jump, Broad Jump
Sprint Testing (Linear Speed, Power, & Force Production)
Max Sprint, 40-Yard Dash, 10-Yard Split, 20-Yard Split
Agility Testing (Lateral Speed & Agility, Linear Speed & Agility, Force Production)
5 – 10 – 5 Drill, L-Drill
Mobility & Strength Testing (Joint Mobility, Range of Motion, & Strength)
Goniometer Testing, Squat Test, Single Leg Squat Test
Endurance Testing (VO2 Max & Muscular Endurance)
1-Mile Run
---
Athletic Training
Once an athlete has completed the assessment process, our training staff constructs a specified performance program catered towards improving their established baseline measurables. Moreover, satisfying their needs and goals through a regimen progressively maximizing performance and individual potential. Each program includes:
Dynamic Warm-Up: The bread & butter beginning of an athletic training session. Effective method to raise body temperature, moderately increase heart rate, while facilitating day to day functionality and cognition.
Stretching & CNS Prep Pre-Activation Routine: Prepping the body and its correlative systems for improved physical and mental engagement during training. Imperative to maximizing growth regarding potentiating performance stimulation and routinely developing movement for injury prevention.
SAQ (if necessary)
Strength Training: The meat & potatoes of athletic training experience. Further increasing the output and threshold of the physical and mental being through a detailed and progressive athletic maturation system.